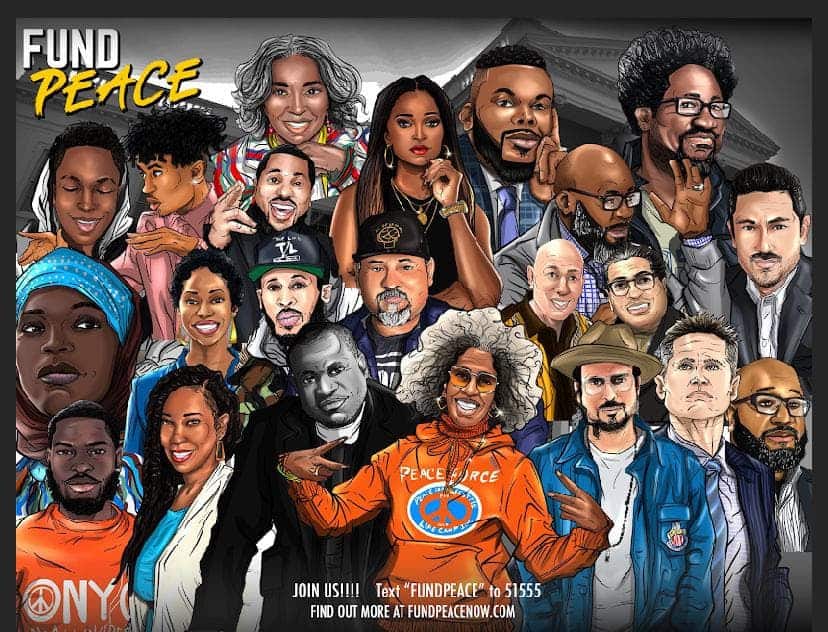 ATHLETES FOR IMPACT DEMANDS CHANGE TO END GUN VIOLENCE AND #FUNDPEACE
In response to unprecedented violence in our communities, Athletes for Impact and Players Coalition joined a national coalition of organizations to launch #FundPeace, a historic effort to get the federal government to invest $5 billion into community-based violence intervention.
Over the past month, alongside our grassroots partners, members of Athletes for Impact have had multiple meetings with the Biden Administration to help advocate for the much needed resources for community-based organizations who are literally saving lives every day.
As a result of these meetings, President Biden included that $5 Billion dollars that we were advocating for into the Infrastructure Bill that was released on 3/31 and also released his executive actions on guns that included the historic investment in peace.
But the work is not done. We have a letter with over 20 professional athletes who have committed to supporting the campaign, along with an op-ed co-authored by Natasha Cloud and Justin Morrow to thank the administration and now urge Congress to pass this unprecedented investment.
AN OP-ED BY NATASHA CLOUD & JUSTIN MORROW
#FUNDPEACE ATHLETE OPEN LETTER TO POTUS & CONGRESS
This is a vital moment for Black and Brown communities across our country. Not only have Black and Brown families been disproportionately impacted by COVID-19, but these families continue to be the primary victims of gun violence, one of our nation's most long-standing public health crises. As athletes from across all sports, we have joined Black and Brown leaders and organizations across the country who are boldly requesting that the federal government #FundPeace in our neighborhoods.
Gun violence is the leading cause of death for Black males under 45 and the second leading cause of death for Latino boys and Black girls. In addition to incalculable levels of pain and suffering, gun violence costs our country an estimated $280 billion a year. And now, fueled by the current pandemic, 2020 brought us the largest number of gun homicides in over 20 years.
Signed,
Christopher Vincent
Dominique Byrd
Elizabeth Williams
Gwen Jorgensen
Haleigh Washington
James Harrell
Jules Heningburg
Karlie Samuelson
Lori Okimura
Michael Bennett
Nicholas Goodell
Parker Hamel
Rosalie Fish
Simone Manuel
Taylor Rapp