THE BACKGROUND
As nations experience an unprecedented health and economic crisis, the coronavirus (COVID-19) pandemic has fueled racist and xenophobic violence against Asians – across the globe and in the United States. In an effort to build support with Asian communities being attacked in their communities and by recent anti-Asian and xenophobic statements from the federal government, NFL player Taylor Rapp and viral sensation gymnast Katelyn Ohashi are partnering with twenty California-based nonprofits to launch "A Global Call for Racial Solidarity Under Covid-19 Pandemic," a digital social action campaign geared towards creating racial solidarity across the globe.
THE CAMPAIGN
Anchored by Athletes for Impact, the campaign is using this current pandemic crisis to address the systemic and community-centered ways that we can end xenophobic, anti-Black, sexist, homophobic, and transphobic violence. As part of the campaign, leading grassroots organizations, alongside Taylor Rapp and Katelyn Ohashi, are partnering with Jogg, a video-powered platform that captures meaningful stories and insight to restore humanity into our digital lives, in asking the public to share the ways that they are standing up for racial solidarity and to support organizations working to provide direct services to the most vulnerable populations.
TAKE ACTION
Please join us by leveraging your resources – financial or via the power of your social channels – by doing all, or any of the following:
STEP ONE:

JOIN THE CAMPAIGN

Sign and post the Global Racial Solidarity Letter below
STEP TWO:

USE YOUR SOCIAL FOR GOOD

Educate yourself and others by posting any or all of the Global Call for Racial Solidarity social assets. Make sure to tag #RacialSolidarity #Athletes4Impact on all posts.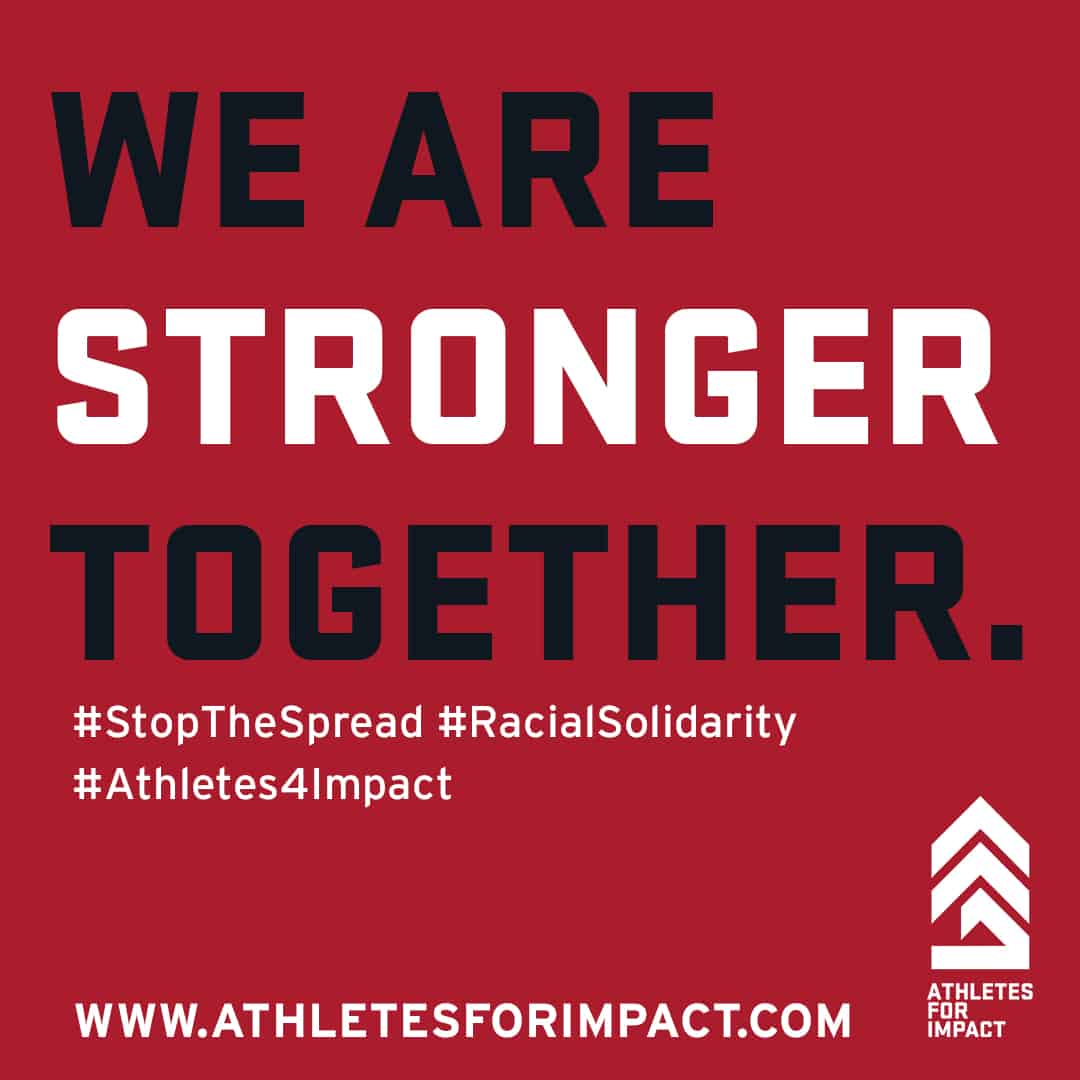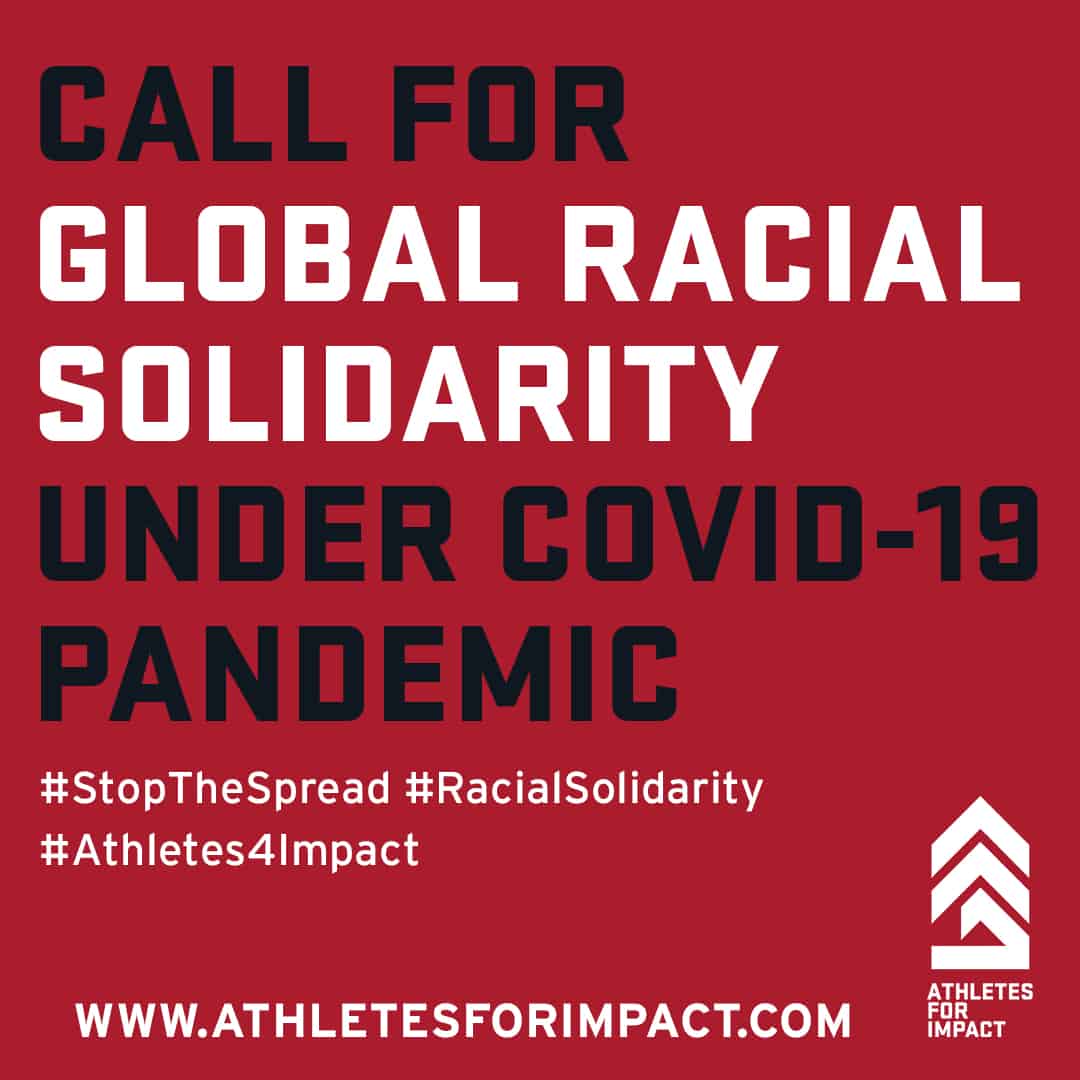 STEP THREE:

HELP OTHERS GET EDUCATED

Share a video response via Jogg about why and how you're standing up for racial solidarity.
STEP FOUR:

DONATE

Donate to The New Breath Foundation which mobilizes resources to support Asian American and Pacific Islanders harmed by the unjust immigration and criminal justice systems to heal, keep families together, and build movements that shift narratives and policies. You could donate here.