THE VISION
Pride is rooted in rebellion. We continue the fight of Marsha P. Johnson, Sylvia Rivera, and the Stonewall community who rose up against systemic oppression and violence at the hands of the police. For many LGBTQ+ people in the world, expressing love is still an extremely difficult challenge. UNINTERRUPTED and Athletes for Impact believe that every single person should have the freedom and the opportunity to love and be loved, openly. We stand against any barriers or obstacles that have been built against the freedom to love. We invite you to join us in fighting for equal protection, equal respect and equal opportunity by wearing this hoodie, signing our pledge and taking action.
THE CAMPAIGN
UNINTERRUPTED, an all-digital sports programming network with original content from the athlete's perspective, and Athletes for Impact are teaming up once again with internationally renowned athletes and activists, Megan Rapinoe and Sue Bird to relaunch Love is Uninterrupted, a bold campaign to raise awareness and funds to protect black and brown queer youth against homophobic violence and bullying. Love is Uninterrupted was designed to provide an accessible roadmap for both new and established allies and peers to educate and rally their communities to support love in all forms.
THE HOODIE
The Love Is Uninterrupted hoodie is an athlete-led collaboration designed by Megan Rapinoe and Sue Bird to bring attention to the protection of queer youth, support communities experiencing disproportionate attacks and injustices, and to honor the life of Nigel Shelby. Featuring a combination of screen-printed and puff print graphics honoring both Nigel Shelby and the Stonewall Riots, each piece is printed on premium Nike Club Fleece Hoodies in heather grey, vegas gold, and baby blue colorways. $25 from each hoodie purchased will be donated to Athletes for Impact and our nonprofit partners Marsha P. Johnson Institute, TransLatin@ Coalition and #YouAreEssential.
TAKE ACTION
Please join us by leveraging your resources – financial or via the power of your social channels – by doing all, or any of the following:
STEP ONE:

JOIN THE CAMPAIGN

Sign and post the Love is Uninterrupted Pledge.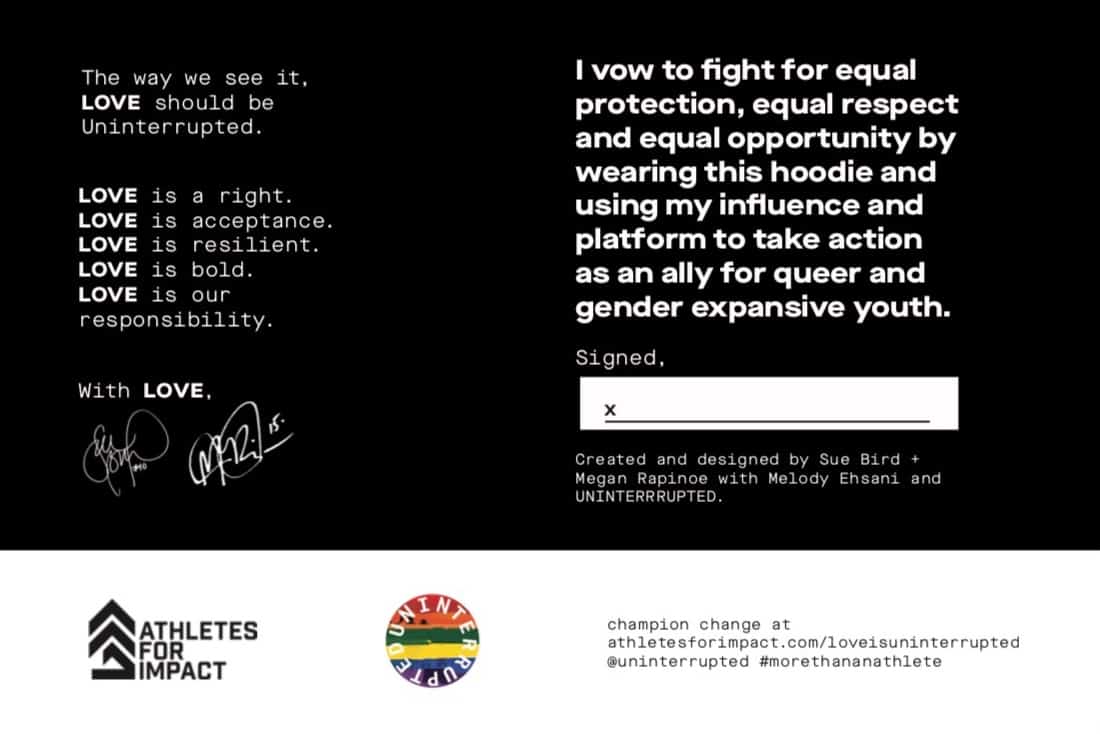 STEP TWO:

USE YOUR SOCIAL FOR GOOD

Educate yourself and others by posting any or all of the Love is Uninterrupted social assets. Make sure to tag #LoveIsUninterrupted #Uninterrupted #MoreThanAnAthlete #Athletes4Impact on all posts.

Contact A4I to invite an LGBTQIA expert onto your favorite digital channel (Twitter, IG stories/Live, FB) to answer questions and educate your followers on the issue.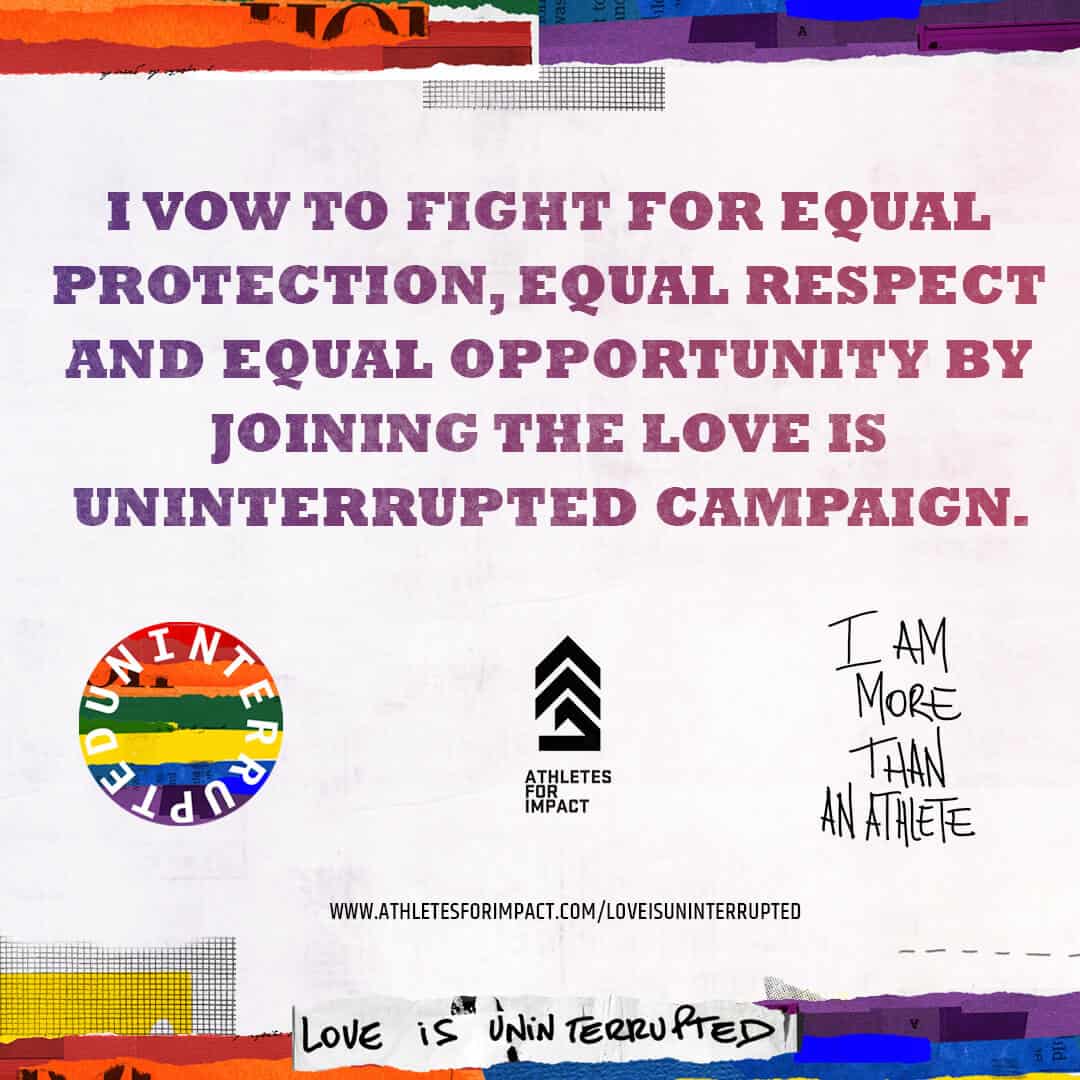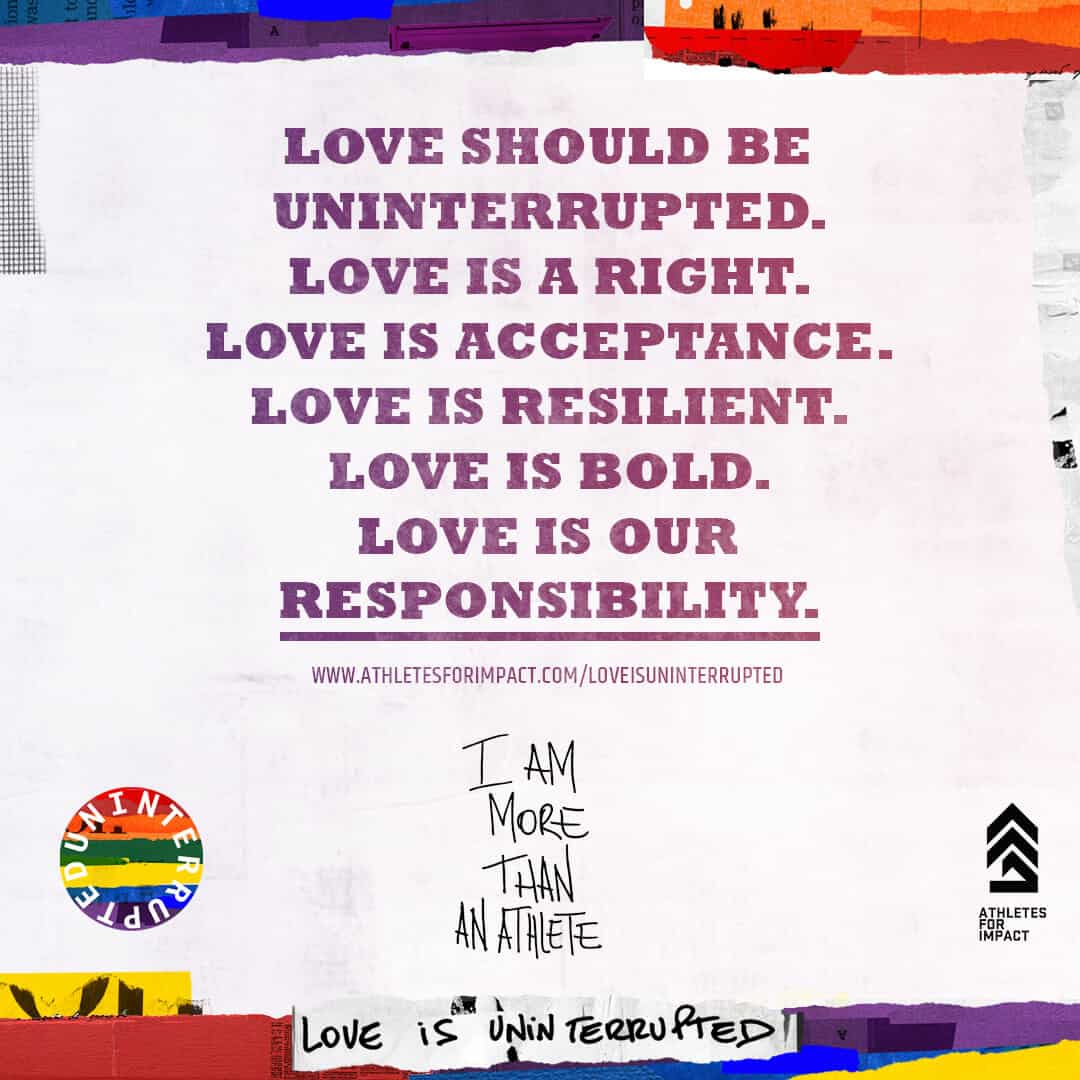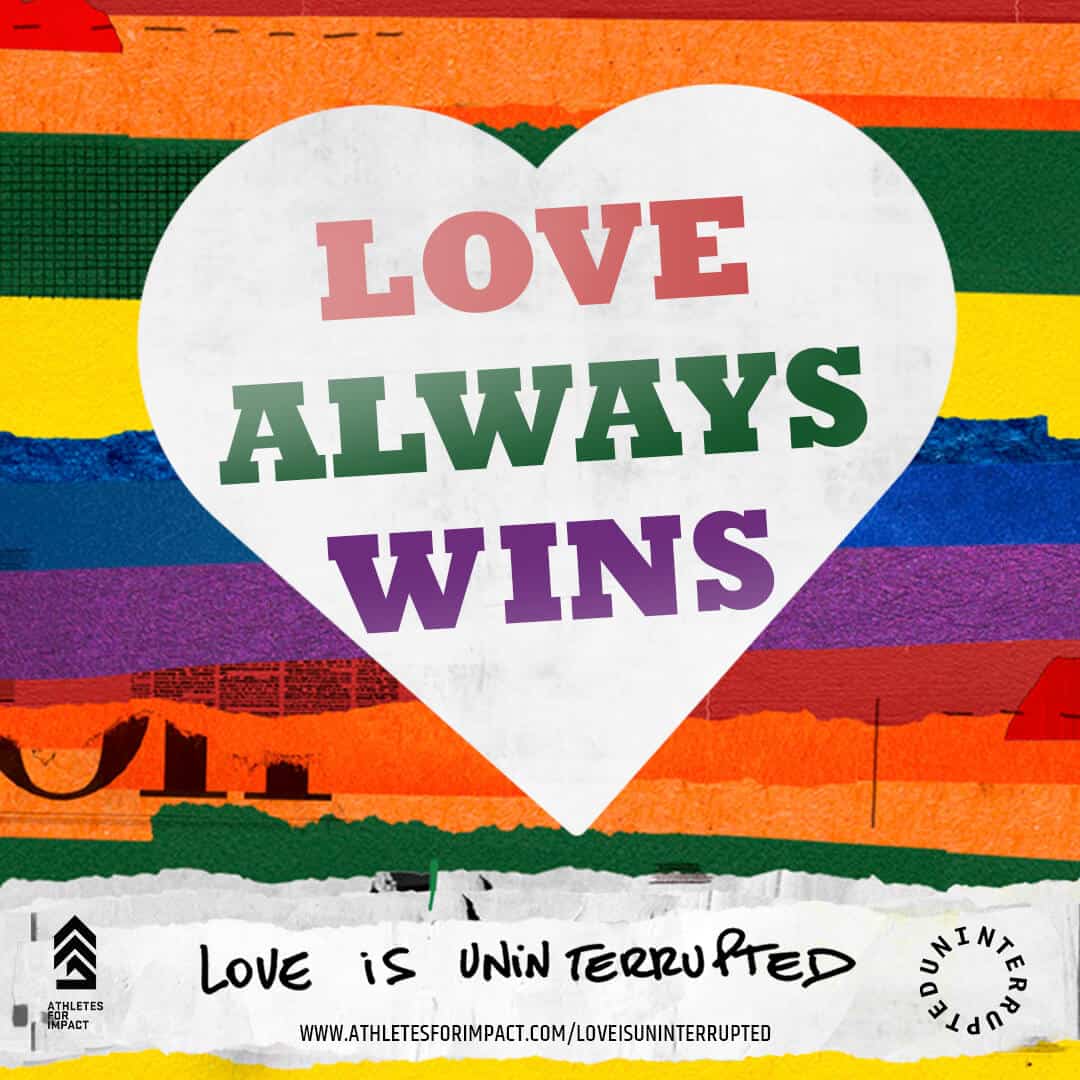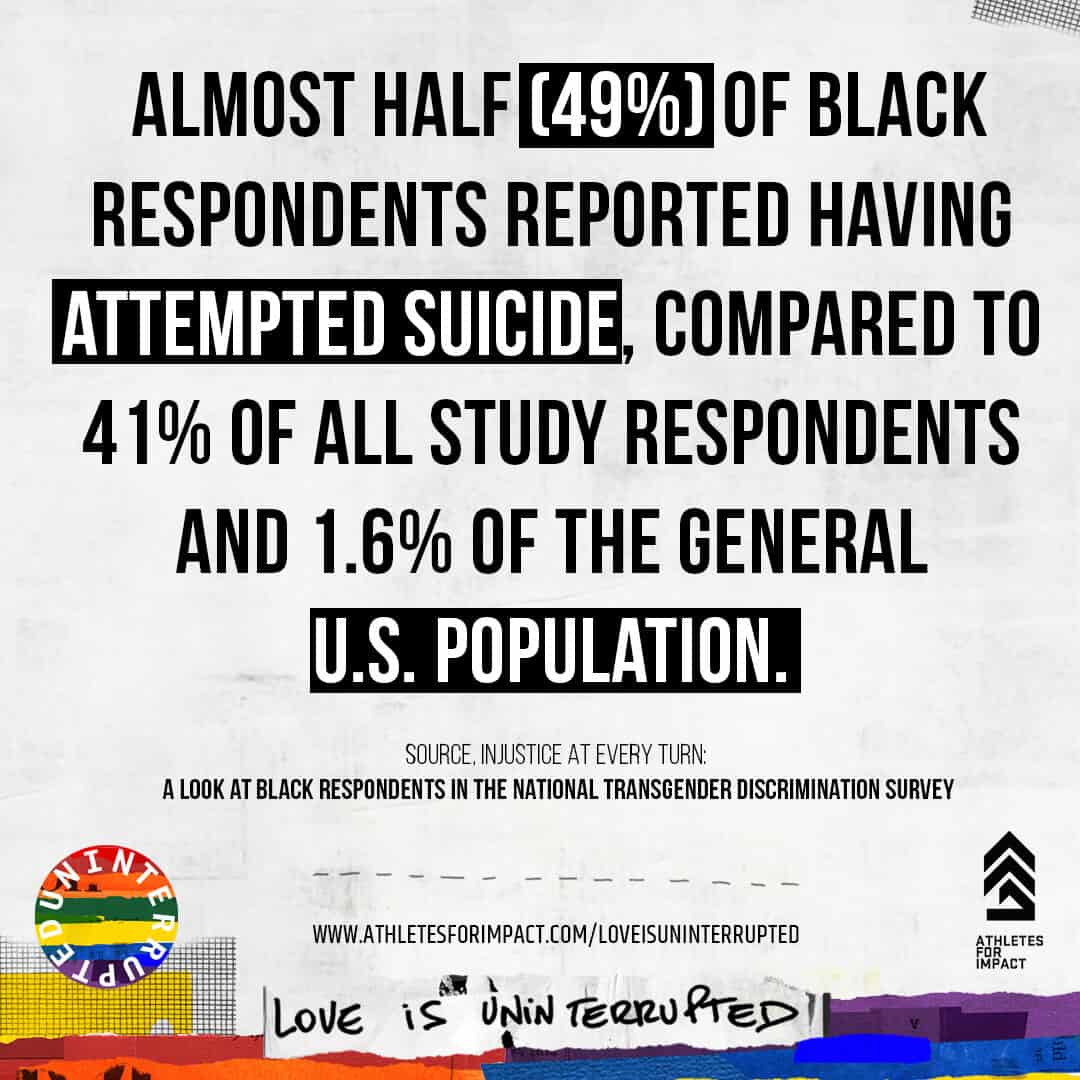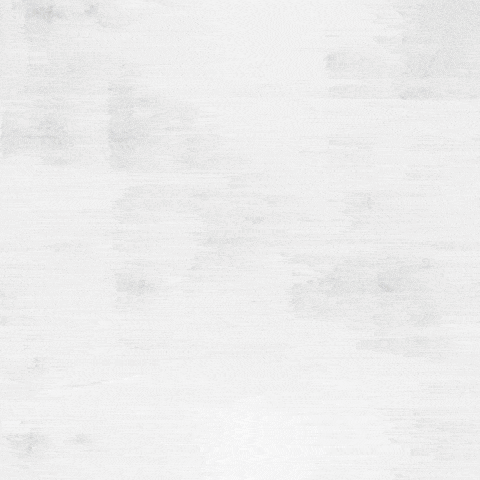 STEP THREE:

DONATE

Donate to the Love is Uninterrupted Fund that will benefit our partner organizations working against homophobic violence and bullying. You could donate here. 
STEP FOUR:

HELP OTHERS GET EDUCATED

Gift the book Rethinking Sexism, Gender, and Sexuality to a classroom. Contact A4I for more information on getting this started.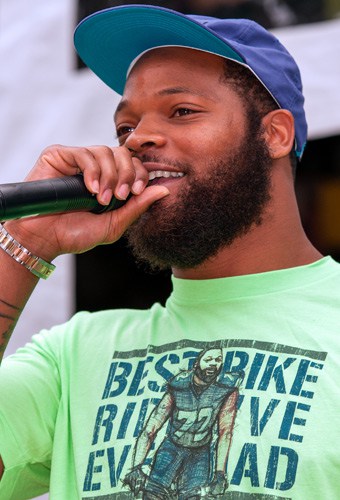 Michael Bennett
NFL/New England Patriots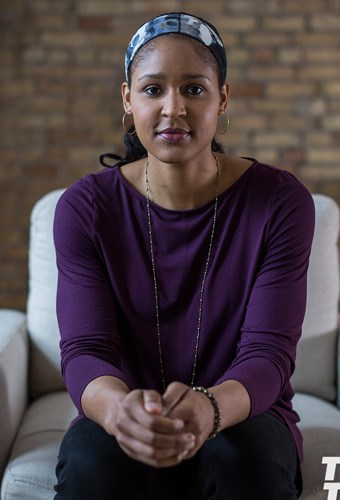 Maya Moore
WNBA/Minnesota Lynx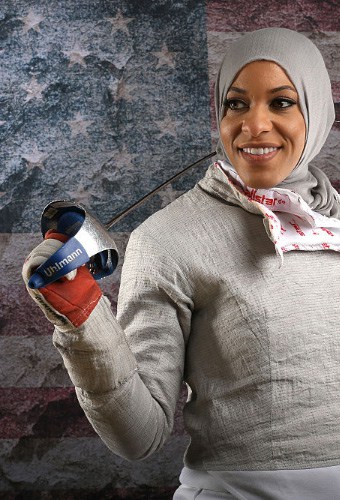 Ibtihaj Muhammad
Olympic Athlete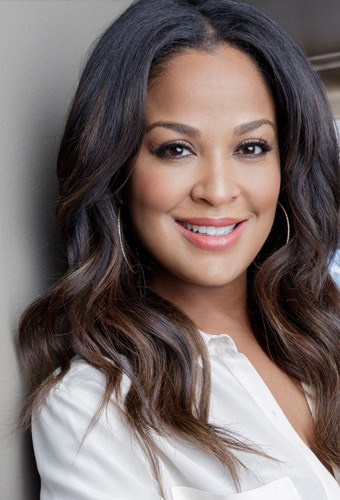 Laila Ali
Professional Boxer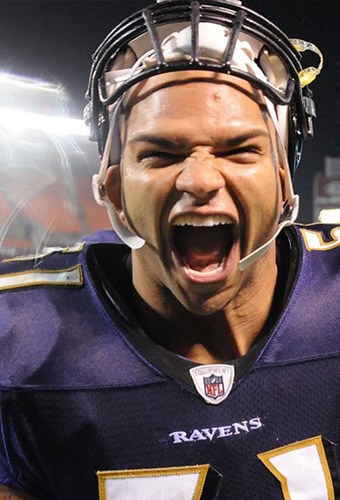 Brendon Ayanbadejo
Football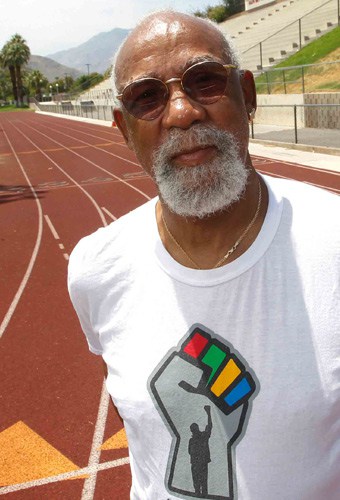 Dr. John Carlos
Olympic Athlete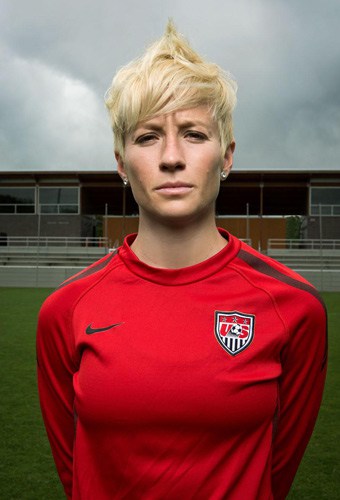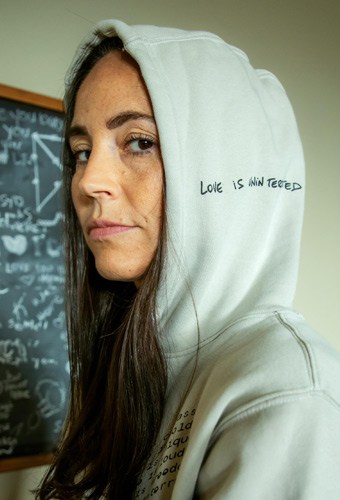 Sue Bird
WNBA/Seattle Storm